The finished piece - with some detail shots at larger sizes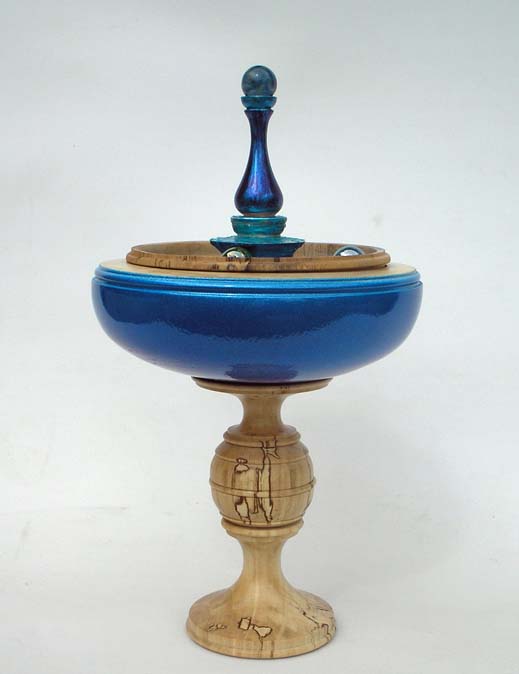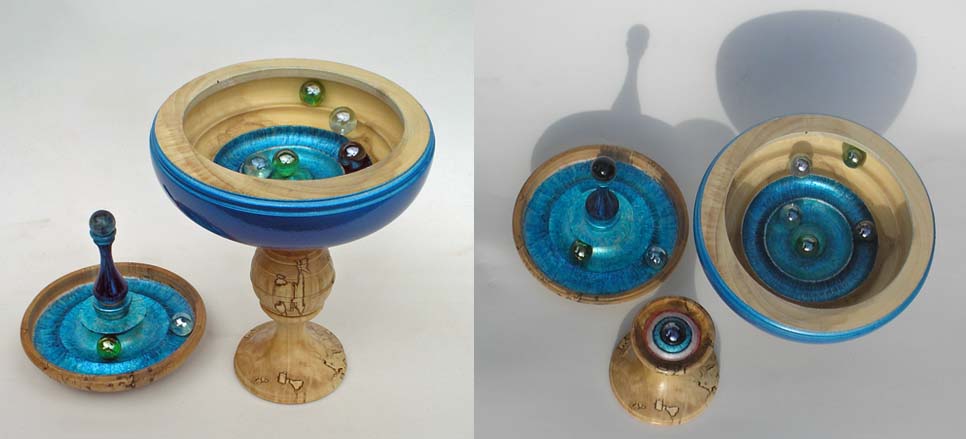 Here's a close up of thecascading, splashing water effect that I was after. Pearlescent white undercoat, PrismaColor transulucent felt tip pens in three shades of blue, some Golden Thick Medium used to create cascading water effect - it dries clear, revealing colors under it - and a KlearKote sprayed lacquer as the final finish coat. The results play with light really nicely.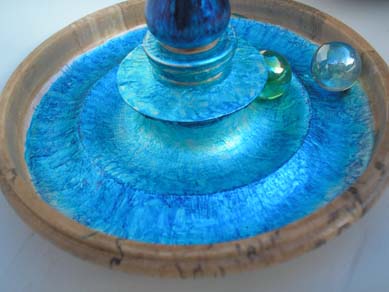 This was another one of those pieces that started out as just an idea, the idea changed as the piece was being made and the results turned out pretty interesting - and - FUN to play with.
If you want to try a piece will use most of your turning techniques and skill and plenty of surface treatments and uses of color - and is fun to make AND play with when you're done - give this idea a try.
To see a video of this piece In Action CLICK HERE
Comments or questions? e-mail me